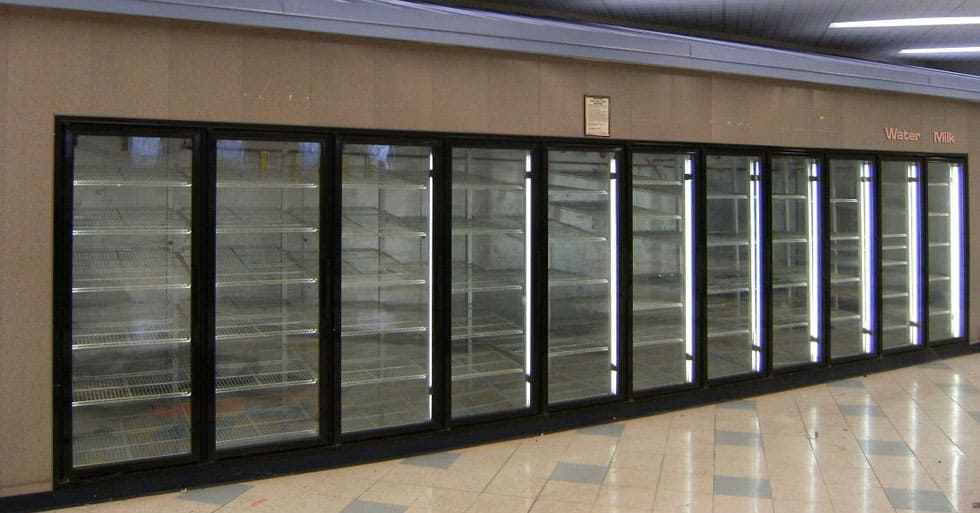 If you're having freezer issues, you do know where to turn? We rely on our freezers to keep expensive ingredients frozen and fresh, so it can be a real disaster to have your freezer go bad. Nothing is more discouraging than opening your freezer to a load of warm, soggy, groceries that you'd been planning on using that evening. That's why you've got to handle freezer issues before they become a major pain. Call us at La Jolla Appliance Pros for help!
Signs of Trouble
Here are some signs that you might need professional help with your freezer:
Freezer not cooling evenly
Buildup of ice or frost
Leaks, condensation leaks
Noisy operation
Appliance feels warm or hot to the touch
Freezer has a foul odor
Freezer accessories malfunctioning
If you see a familiar problem, or you're having any other issue, contact us at La Jolla Appliance Pros right away. We have experience working with all major brands of freezers, including Igloo, GE, Amana, Kenmore, and more. 
What We Can Do to Help With Freezer Repair
At La Jolla Appliance Pros, we can help you out if you're having any sort of freezer problems at all. If your freezer is giving you any problems at all, just pick up the phone and give us a call. Our customer service team will take your information and, if necessary, schedule a convenient service call to your location. Our team will come equipped to get the job done right the first time, with a fully-loaded truck and all the know-how necessary to fix your freezer. They'll offer a free written estimate, and if you decide, get to work right away. You'll be left with a working freezer and a happier home.
Our Guarantee
At La Jolla Appliance Pros, we offer a few guarantees on the service you'll be getting. We can offer these guarantees because we are a small, local business that has years of experience working with loyal and local customers in our area.
Written estimates for all work to be done
Priority service, with convenient scheduling
Friendly, personalized service throughout the entire process
Your satisfaction guaranteed with a job done right the first time
24-Hour, 365-Day Service
One critical service that we provide is same, day 24-hour, 365-day emergency service calls. Appliances always seem to break down at the worst times, and your busy life can't grind to a halt to accommodate those problems. At La Jolla Appliance Pros, we are happy to respond to your appliance emergencies at any of time of the day, any day of the week.
Contact Us for More Help
If you need more help with your freezer problem, just call La Jolla Appliance Pros for assistance. We can assist you with nearly any appliance need, but only if you reach out to make that first contact. Just click here to contact us online, or pick up the phone to give us a call. A friendly customer service representative is standing by to take your call!