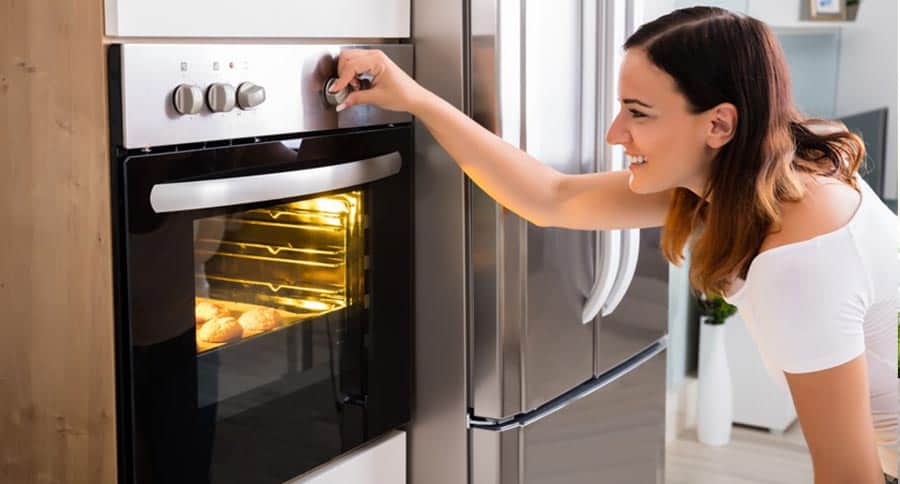 Are you having problems with your range, and need outside help? Your range is a complicated appliance that includes your oven, cooktop, and range hood. It can be difficult to understand how all of these components interconnect, so if you're having problems, it's time to call in the professionals. Don't let range repair issues slow down your kitchen operations. Call us for help at La Jolla Appliance Pros, and we can fix any range problem you've got. You'll be glad you did!
Signs of Trouble
Here are some signs that you might need professional help with your range:
Cooktop burners not igniting, not heating up all the way
Oven not turning on, elements on lighting up
Control problems
Display malfunction
Accessories not working
Range hood not working properly
Fuel supply problems
Strange smells when operating, including burning smells
If you see a familiar problem, or you're having any other issue, contact us at La Jolla Appliance Pros right away. We work on all major makes and models of ranges, including Viking, Thermador, Sub-Zero, and many  more. Just call us to find out.
What We Can Do to Help
At La Jolla Appliance Pros, we can help you if you're having range problems. If your range is giving you problems, or showing signs of wearing out, just give us a call. A customer service representative can take your information and lead you on the right course. This might mean scheduling a convenient visit from one of our highly-trained service teams. They'll arrive on time and provide you with a written estimate for all work to be done. If you're ready to proceed, they'll be there with the tools, equipment, and know-how to get the job done right the first time.
Our Guarantee
At La Jolla Appliance Pros, we offer a few guarantees on the service you'll be getting. We can offer these guarantees because we are a small, local business that has years of experience working with loyal and local customers in our area.
Written estimates for all work to be done
Priority service, with convenient scheduling
Friendly, personalized service throughout the entire process
Your satisfaction guaranteed with a job done right the first time
24-Hour, 365-Day Service
One critical service that we provide is same, day 24-hour, 365-day emergency service calls. Nobody is ever fully prepared to deal with the hassle of a broken appliance, and there's really no good time for them to stop working. At La Jolla Appliance Pros, we're standing by and ready to help you with any range repair issue, any time, any day.
Contact Us for More Help
If you need more help with your range problem, just call La Jolla Appliance Pros for help. We can assist you with nearly any appliance need, but only if you reach out to make that first contact. Just click here to contact us online, or pick up the phone to give us a call. A friendly customer service representative is standing by to take your call!