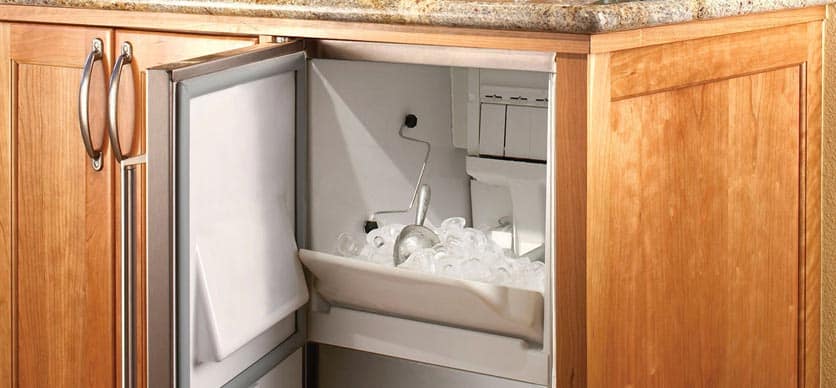 Do you need professional help with your ice maker repair? Maybe your ice maker isn't running at all, or perhaps it's not delivering the high quality of ice that you've come to expect. No matter what your problem is, a broken-down or non-working ice maker can be a real hassle in the kitchen. If you're having problems with your appliance, don't delay in seeking help. Call us at La Jolla Appliance Pros, and we'll have your ice maker working 100% again.
Signs of Trouble
Here are some signs that you might need professional help with your ice maker:
Ice not forming
Ice is misshapen or not the right size
Odd odor or taste in ice
Machine is running loud
Appliance is running hot
Leaking or condensation issues
Water supply problems
Defrost issues
If you see a familiar problem, or you're having any other issue, contact us at La Jolla Appliance Pros right away. Whether you have an Ice-o-Matic or a Marvel, we can help.
What We Can Do to Help
At La Jolla Appliance Pros, we can help you if you're having ice maker problems. If your ice maker isn't working, or if it's showing signs of breaking down, just give us a call. You'll take to a customer service representative who can take your information and offer guidance on your next steps. If you need a visit from one of our highly-trained repair teams, we can schedule a convenient appointment that fits your schedule. Once they arrive they'll offer a written estimate, and get to work right away if you're ready. They'll come equipped with the tools, know-how, and equipment to get the job done right the first time.
Our Guarantee
At La Jolla Appliance Pros, we offer a few guarantees on the service you'll be getting. We can offer these guarantees because we are a small, local business that has years of experience working with loyal and local customers in our area.
Written estimates for all work to be done

Priority service, with convenient scheduling

Friendly, personalized service throughout the entire process

Your satisfaction guaranteed with a job done right the first time
24-Hour, 365-Day Service
One critical service that we provide is same, day 24-hour, 365-day emergency service calls. There's nothing less convenient than an appliance problem cropping up in the middle of the day, but there's really no good time to tackle appliance issues. At La Jolla Appliance Pros, we are happy to respond to your appliance emergencies at any of time of the day, any day of the week.
Contact Us for More Help
If you need more help with your ice maker problem, just call La Jolla Appliance Pros for help. We can assist you with nearly any appliance need, but only if you reach out to make that first contact. Just click here to contact us online, or pick up the phone to give us a call. A friendly customer service representative is standing by to take your call!