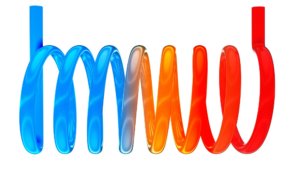 Are you having repair problems with your heating and furnace system? It can be a frustrating experience to stand at your thermostat while cold air blows out of your heater. Furnace repair is complicated, and not to be attempted by amateurs, so if you suspect you're having problems with your heater or furnace, it's time to call the pros. We are skilled in providing the highest levels of appliance service and heating and furnace repair, and we've got years of experience working with discerning customers like you. The good news is that you've got someone on your side at La Jolla Appliance Pros.
Signs of Trouble
Here are some signs that you might need professional help with your heater or furnace:
Heater or furnace won't turn on
Cool air or unevenly heated air coming from vents
Noisy operation, rattling, grinding sounds
Strange odors during operation, burning smells, moldy or musty odors
Natural gas smell in or around unit
Thermostat control issues
If you see a familiar problem, or you're having any other issue, contact us at La Jolla Appliance Pros right away. We can work on any furnace brand, from Rheem to Goodman. 
What We Can Do to Help With Heating and Furnace Repair
If you're having heating and furnace problems, we at La Jolla Appliance Pros can help. If you suspect your heater or furnace may be close to breaking down, or if it's broken down already, just give us a call. Our friendly customer service reps can work with you to help understand your next steps. If you need a repair visit, we can schedule a convenient service call that fits your day. Our team will arrive ready to get the job done, and will provide a diagnosis and written estimate so you'll know what you're getting into next. If you're ready to get the job done, our team will have the tools and know-how to get it right the first time.
Our Guarantee
At La Jolla Appliance Pros, we offer a few guarantees on the service you'll be getting. We can offer these guarantees because we are a small, local business that has years of experience working with loyal and local customers in our area.
Written estimates for all work to be done
Priority service, with convenient scheduling
Friendly, personalized service throughout the entire process
Your satisfaction guaranteed with a job done right the first time

24-Hour, 365-Day Service
One critical service that we provide is same, day 24-hour, 365-day emergency service calls. You can't pick a good time to have an appliance break down, and they always seem to go at the worst of times. At La Jolla Appliance Pros, we are happy to respond to your appliance emergencies at any of time of the day, any day of the week.
Contact Us for More Help
If you need more help with your heater or furnace problem, just call La Jolla Appliance Pros for help. We can assist you with nearly any appliance need, but only if you reach out to make that first contact. Whether you have a Trane or a Lennox, we can help you out. Just click here to contact us online, or pick up the phone to give us a call. A friendly customer service representative is standing by to take your call!